Medical Document Scanning and Storage
We offer Pittsburgh medical record scanning and storage solutions for medical facilities, physicians, and hospitals. Our HIPAA and FACTA compliant services enable health care organizations to move toward a paperless system.
They can store their health care information digitally through an electronic document management system, or EDMS. Our services help create an easy-to-use digital system for any facility that's a complete, organization-wide solution for your Pittsburgh medical record scanning and offsite storage needs.
Medical Scanning Services in Pittsburgh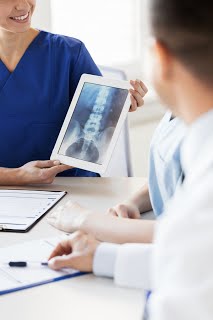 Our Pittsburgh document scanning services for medical offices and hospitals helps them maintain and share complete medical records for patients quickly and securely.
The ability to create and edit digitized documents, prescriptions, and charts for enterprise-wide documents helps improve patient care, and revenue cycles. There's also a reduced risk of liability from paper medical records that could be stolen or lost.
Pittsburgh Medical Records Storage Saves Your Office Time and Money
We also offer secure offsite document storage for medical records. Eliminate storage rooms and archaic filing cabinets at your practice! An offsite medical records storage center reduces your onsite storage costs and the labor it takes to maintain paper records- and you're protected from fire, theft, and other natural disasters.
Pittsburgh Document Scanning will help you manage your medical records more efficiently. Let us help you organize your office and streamline your document management processes today!
Get Free Quotes on Medical Record Scanning & Storage In Pittsburgh Today
We provide Pittsburgh secure medical records scanning and medical document storage for any size office. We're the experts in our field, and take the time to make sure that your sensitive records and your patients are protected from the start of the conversion process through long-term storage and/or record destruction and disposal.
To get free, no obligation quotes today, fill out the form to the left or give us a call at (412) 423-2230. Within minutes of receiving your request, we'll be in contact to help you with your project.